Presented By
Shelly Walters Realty Group
Featured Property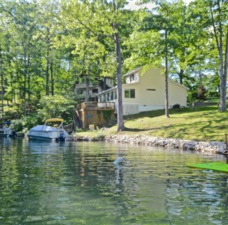 6309 Grouse Drive
Nineveh, IN
Contact Shelly Walters Realty Group
Whether you are buying, selling or looking for more information, we would love to hear from you. Please use the information below to contact us.
Phone: (317) 201-2601
Email: shelly@shellywalters.com
Address: 720 N Rangeline Road, Carmel, IN 46032
Have a Question or Want a Free Market Report?
Please fill out the form below and we'll get back to you as quickly as we can!
""We were fortunate to have Shelly referred to us while relocating to the Carmel area. She made the process of buying a home easy from start to finish. She understood our specific needs and focused in on those type of properties. She was comprehensive, knowledgable, and thorough at every step of the process. Her responsiveness is absolutely fantastic. She worked tirelessly to make sure our best interest was protected at all times"."
RB., Carmel, In.
""Shelly is simply the best realtor! Our second home purchase with her went as well as the first! Constant personal attention was simply well above expectations. Every home I buy or sell in the future will be with Shelly and I will tell my associates to do the same! Clone Shelly for everyone!""
Mike M., Fishers, In
""Shelly and her team were excellant during our relocation to the Indianapolis area. She was prompt with responses and kept us in the loop on everything. I would HIGHLY recommend her." "
Tina B., Indianapolis, In.
""Shelly sold my lake house . She is fabulous! Shelly is a class act, very professional! Her marketing was above and beyond my expectations. I will definitely be recommending her to my family and friends.""
Denise H., Chicago, Il.
""We are so happy to be able to work with Shelly again. She has demonstrated her ability to do her job peerlessly and more. She has gone the extra mile time and again for us. We depended on Shelly and could not think more highly of her. You are fortunate to have her on your team?""
Peter L., Irvine CA.
""Thank you for all your work and dedication for helping my daughter and son-in-law find their 1st home.I know how difficult it must have been with the million and one questions and then living in N. Carolina, but you were AWESOME!'"
Beth B., Martinsville, In
""Shelly sold my land at the lake in only a very few days on the market, with a very nice price. She handled the entire process expertly and professionally. I will definitely recommend her to my past clients and friends and highly recommend her as a real estate professional.""
Shirley H., Nineveh, In.
""Thank you so much for your assistance with my home purchase. It was a pleasure working with someone so efficient, responsive and quick with follow ups!" "
Amritha K., Fishers, In
""I felt Shelly was so easy to work with. She really did an amazing job in putting my interests first and handled the process very quickly and professionally. I did not have to stress out on anything. I will definitely be recommending her as an efficient and professional realtor.""
Mary M., Carmel, In
""Shelly was honest with us about marketing a price to sell. Strong marketing, always available to talk, had technology solutions to manage the process. A huge plus! I will be recommending her!""
Vera S., Nineveh, In.
"Shelly and her group are wonderful team to work with. First, she help us get out from a tough situation using her sharpness and professional experience. Afterwards, she worked with us to find out a wonderful house which is the best fit to our family. In my "remote" purchasing situation, she did everything quickly, accurately and efficiently. With her help, we made an offer and get accepted after viewing more than 10 houses in two days. It only took us only ONE trip (California to Indy) to get everything nailed down. She helped us do inspection, repair follow-up etc. remotely. Everything was so smooth and well-planned. In a nutshell, Shelly with her group is the best agent (not one of) I ever had and I strongly recommend you to work with her to find / sell your house"
RChen